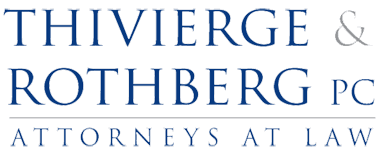 Thivierge & Rothberg PC focuses exclusively on the representation of children and adolescents with disabilities through the special education process. Representation includes preparation for and attendance at IEPs, Mediation, Due Process, and, when necessary, litigation in the State and/or Federal Courts.
The firm has extensive experience representing children in all of New York, including the five boroughs of New York City, Long Island, Westchester and Rockland counties. We also represent children in New Jersey .
PRESENTATIONS
CSE's & IEP's
Wednesday, February 28, 2018 7:00-9:00pm
Thivierge & Rothberg, P.C.
CLICK HERE TO REGISTER


Thivierge & Rothberg, P.C. Attorneys at Law
5 Hanover Square , Suite 1201, New York, N.Y. 10004
Phone: 212 397-6360 | Main Fax: 212 397-6361


*******NEW Long Island Office********
200 Willis Avenue, Mineola, N.Y. 11501
Phone:516 280-4449 | Main Fax: 212 397-6361